Tournament Director
No Coaching – On 24 November 2015 Pierre Lubbe resigned as a coach with Tennis South Africa. The reason for this drastic step was so that other coaches would not see him as a threat. The fact that he has committed not to even coach for free reassures other coaches he won't poach their players. This ministry is dependent on coaches sending their players to play their tournaments and participate in organized matches.
Tennis Tournaments
These fun tournaments are held every three weeks at Hoërskool Garsfontein courts. The round robin format ensures that a player plays four hours of continuous tennis and is therefore free for the rest of the day. The players play six matches with a maximum of two social doubles. Although the scoring system for the 35 minute game is unique it is less stressful with an element of competitiveness. There are three groups of different strengths, with the primary school children playing in a green ball group.
Recording Results
Every players match results are recorded and published together with their ITN Rating calculation which updates the players rating. By taking each player's rating into account competitive matches can be scheduled for tournaments and scheduled matches.
Tennis Bursary
An extension of having recorded every player's results in the ITN Rating Calculation format is that the player's improvement can be calculated. After each tournament every player is placed on an improvement ladder. The detailed improvement ladder indicates by how much each player must improve to win the tennis bursary.
Organised Matches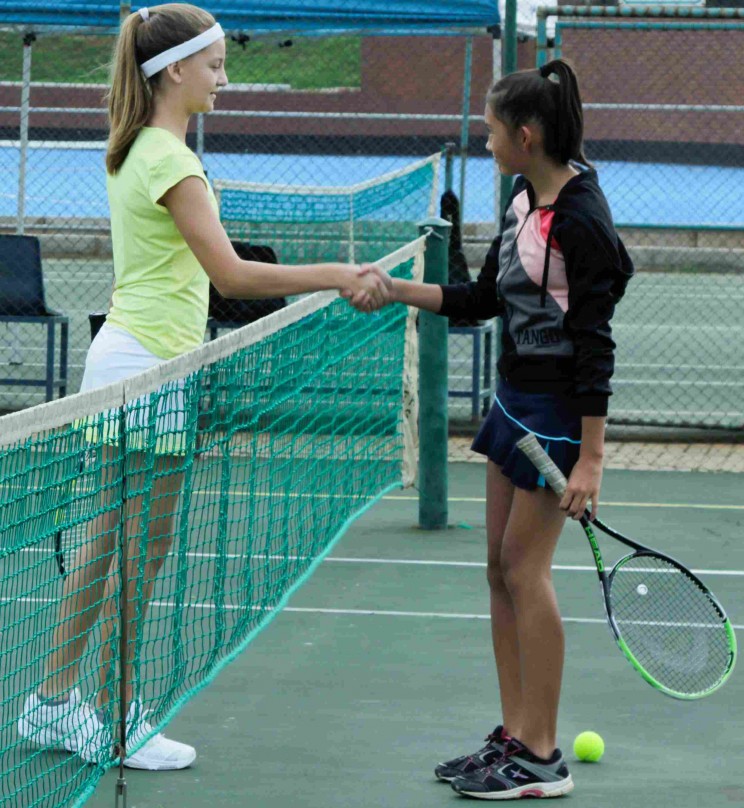 On Saturdays (08:00) and weekdays in the holidays (16:10) a player can request that a match be organised for them. After taking his strength (ITN Rating) into account an opponent with the same rating is found. The court is booked, new balls are provided and there is supervision for a cost of R150.00 to the player requesting the match. The format of the match guarantees the minimum length of the match is 90 minutes.
Movies with a Moral
Many movie titles with a moral for free are available at the courts to take home. Players can exchange dvd's free of charge provided they return the last one they lent.
User
Subscribe to our Newsletter
Spread the love for tennis